Extra Wide Aluminum Rollator With Seat
MODEL NO.:CA882LW
Liquid coated frame
Optional shopping bag and basket
With 8"wheels
Weight capacity:300LBS
PVC soft seat
ShunKangDa

Foshan China

40-50 days

8000 pes per month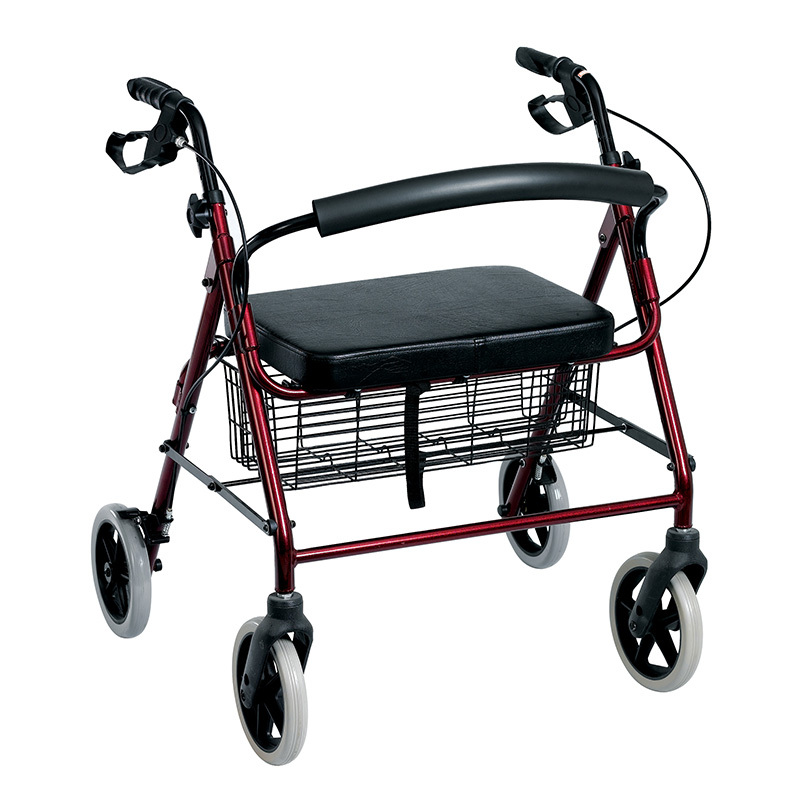 ROLLATOR INSTRUCTION MANUAL

Parking Brakes
1. Push both handles down until they click to activate parking brake.The handle will lock automatically and stay in place.
2. To release the parking brake, pull the handle up. The handle will return to its basic position.

Parking Brake
Adjusting Hand Brakes
If the tension of the brake on the wheels is too loose or too tight, adjust using the following steps:
1. Ensure brake handle is not locked.
2. To loosen brake handle tension: Brace the jam nut while turning the adjustment screw clockwise.
Note: If the brake level is scraping the rear wheel, the brake handle must be loosened.
3. To tighten brake handle tension:Brace the jam nut while turning the adjustment screw counter clockwise.
4. Repeat with other brake.

Care & Maintenance
1. Ensure that ALL attached hardware is secured at all times.
2. Make sure seat is secured to rollator properly, tighten screw if loose.
3.Replace any broken, damaged or worn items immediately.
Instructions
1. Open the rollator frame until it is at its widest. Remove plastic wrap on the wheels.
2. Insert the handles into frame tubing. Adjust to the height that best suits you, ideally the handles should be positioned at wrist height. Insert triangular knob screw through frame and handle holes. (Figure a & b)lurn in a clockwise direction until handles are secured.
3. Insert the curved back rest into its slot on the front side of the rollator. Ensure it clicks into place securely.
4. Lift the seat up and place the basket between the two frame cross bars, making sure the four brackets are sitting on the crossbar tubings.
5. Flip the seat forward.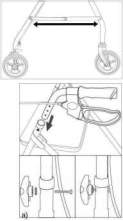 Folding the rollator
Lift the seat, take out the basket and pull up on the black strap which is attached to the cross folding bar.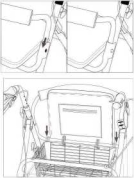 Brake Operation
1. The brakes can be used for normal braking while walking with the rollator, or for parking when users want to sit down on the seat.
2. Squeeze handles upwards to apply normal braking.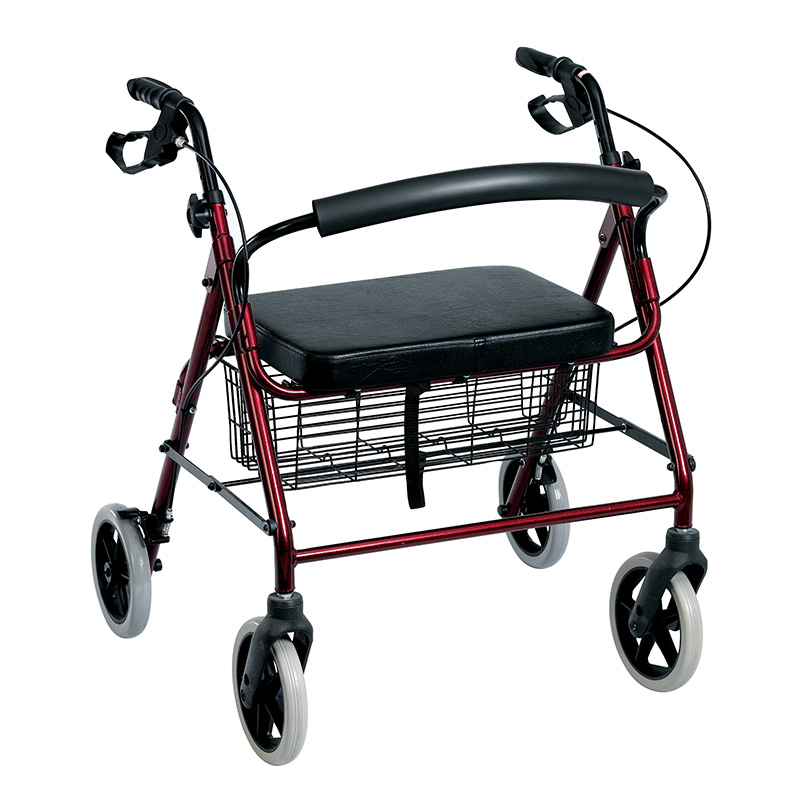 Get the latest price? We'll respond as soon as possible(within 12 hours)